Book the Best Car Transport Services in Wagholi only at MoveMyCar!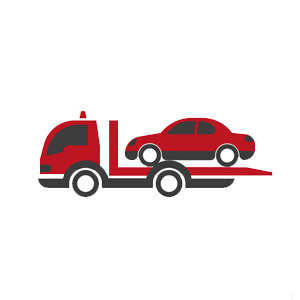 Why are you pulling your hair out of frustration? Is it about car transportation to a far-flung distance? Alright! Take a chill pill because you have arrived at the right platform for your moving needs. We at MoveMyCar, India's prominent virtual marketplace with thousands of verified and licensed auto shipping companies, are here to assist you with your moving needs. Our aim is not only to fulfill our customers' shipping needs by connecting them with their best auto shipping match but to create experiences and a long-lasting bond with them. So, book professional car transport services in Wagholi with us and experience smooth and seamless shifting.
Book verified car shifting services in Wagholi with us and rest!
Our verified auto-moving partners understand that your four-wheeler means a lot to you, and it's not easy to ship it with people you barely know. Hence, they go above and beyond to ensure guaranteed vehicle shipping. There are several advantages to booking four-wheeler relocation services with us. Here we have enlisted four significant ones:
Substantial savings - You may think you can save a lot with DIY shifting. Let me tell you that aside from fuel prices, you may encounter many indirect expenses. It can put a hole in your pocket. Therefore, car shipping with moving experts is a better option.
Time-saving - Driving to a faraway place is time-consuming and tiring. You don't have to stress about it when you trust our partners offering car carrier services in Wagholi. They will get your package auto-delivered while you enjoy a shorter trip by flight.
Stress-free shipping - You can save yourself from annoyances associated with driving, such as stand-still traffic, unfavourable weather conditions, constant pit stops, etc., as our verified partners will do all the hard work for you.
No wear & tear - Car transport companies in Wagholi associated with us use either an open or enclosed trailer to get your four-wheeler delivered to your destination, which means your ultimate driving machine spreads wear and tear. Plus, you also do not have to be worried about potential hazards.
Book accredited car shipping services in Wagholi with us for substantial savings!
Car relocation services can eat up your substantial amount of savings. Standard car shifting cost in Wagholi range between Rs.4000-Rs.80000 or more for up to 1900 km. Many aspects influence the shifting charges, such as distance, car model, vehicle container type (open or enclosed), insurance cost, workforce involved, moving season and time, etc. Since we provide you with multiple free quotes, you can compare those quotes and save up to 25% on services. Aside from the car, you can also book bike transport in Wagholi with us.
Car Transport Charges in Wagholi Based on Distance :
| | | | | |
| --- | --- | --- | --- | --- |
| Service Type | Up to 400 Km | 400 – 900 Km | 800 – 1300 Km | 1300 – 1900 Km |
| Hatchback Car Carrier Price | 3,000 - 5,000 | 4,000 - 7,000 | 5,200 - 9,000 | 6,000 - 10,000 |
| Sedan Car Carrier Price | 7,200 - 12,000 | 12,000 – 17,000 | 15,000 - 20,000 | 22,000 - 25,000 |
| SUV Car Carrier Price | 13,500 - 17,000 | 16,800 - 22,000 | 20,000 - 25,000 | 25,000 - 29,000 |
| Luxury Car Carrier Price | 18,000 - 22,700 | 23,000 - 26,000 | 25,000 - 30,000 | 30,000 - 35,000 |
| Sports Car Carrier Price | 20,000 - 25,000 | 25,000 - 28,000 | 26,000 - 31,000 | 31,000 - 36,000 |
Exclusive offerings & services you will love
Multiple Free Quotes from Verified Partners
Customer Service is Available 24/7
User-Friendly Review Dashboard
Saving up to 25% on bookings
Last-Minute Bookings
Connect & Discover the Best Moving Partner
Call 1800-102-9655 (toll-free) or post your requirements by completing the quote request form available on our portal to get free quotes on your mobile number for booking the best car shipping services in Wagholi.