Reasons Everyone Must Hire Car Transport Services from MoveMyCar in Pondicherry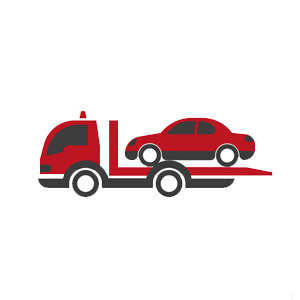 Pondicherry is a city of Tamil Nadu known for its culture and heritage which is located near the Bay of Bengal. It is a coastline area as it is located near the sea but there are no beaches. The city has many churches and temples, statues to visit. Apart from its beauty, its transport is also well established. It is well connected with Chennai and connected with all the cities by train.
Despite all the facts related to the city and its transport people are shifting due to various reasons. We understand all your requirements and concerns for shifting and to meet your requirements MoveMyCar has a large network of packers and movers in this city. If you are looking for any type of car packers and movers in Pondicherry you can hire through us. We are here to serve you.
Reasons for hiring car shifting services through MoveMyCar
As we provide free customer support what you have to do is connect with our team and they will guide you and help to get better service.
We are open for our customers 24*7 you can call anytime and we are here to help you.
You can also book our service through our site online very easily.
Our service providers help you get customization vehicle transport services in Pondicherry.
Price and Factors on which its price depends for Car Transportation Services in Pondicherry
Car transportation charges in Pondicherry vary from Rs.8000 to Rs.30000 depending on the distance they are moving up to 1300km. There are other factors are also there on which prices can vary. To know these factors, go to these points below.
The most important factor on which prices vary is the distance for much distance they are shifting.
Another factor on which its prices vary is the type of carrier you choose for car shifting services in Pondicherry.
The other important factor is the type and weight of your vehicle whether it's a mini car, a large car, or a luxury car.
The other factor is the time and weather conditions for shifting of car.
For road transport fuel prices and charges for intercity taxes is important and on the other side, railways have their fixed price range depending on the type of service you choose like luggage transfer and courier transfer.
Car Transportation Charges in Pondicherry According to Distance:
| | | | | |
| --- | --- | --- | --- | --- |
| Service Type | Up to 400 Km | 400 – 900 Km | 800 – 1300 Km | 1300 – 1900 Km |
| Hatchback Car Carrier Price | 3,500 - 5,000 | 4,000 - 7,400 | 5,000 - 9,000 | 6,000 - 10,000 |
| Sedan Car Carrier Price | 7,000 - 12,500 | 12,500 – 17,300 | 15,000 - 20,000 | 20,000 - 25,000 |
| SUV Car Carrier Price | 13,000 - 17,000 | 17,000 - 22,000 | 20,000 - 25,000 | 25,000 - 29,500 |
| Luxury Car Carrier Price | 17,500 - 23,000 | 23,000 - 25,500 | 25,000 - 30,000 | 30,000 - 35,000 |
| Sports Car Carrier Price | 20,000 - 25,000 | 25,000 - 28,200 | 26,000 - 31,000 | 31,000 - 36,000 |

Reasons need to hire car relocation companies for shifting your vehicle
Hiring a car relocation company will help save you time and money as well.
Hire a car relocation company for the safe relocation of your vehicle.
Hire a car relocation company for stress-free car relocation
Hire them for door-to-door relocation of cars.
Hire them to shift more than one vehicle at a time.
Why trust us for the relocation of your car
All the service providers who are registered on our site are verified and they are experienced in the industry as well. They provide you with a hassle-free shifting experience for bike parcel services in Pondicherry and also, and they offer insurance coverage for the damage as well. Every client is precious to us and we offer immensely good quality services to each of our clients.
You can hire car transportation in Pondicherry by calling our Toll-Free number 1800-102-9655 or through our site as well.