Car Transportation in Mohali - Timely and Damage Free Shifting with MoveMyCar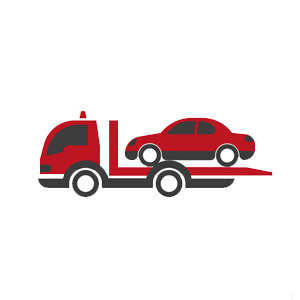 There may be many reasons when you need to shift your car from Mohali to another location in the country. There could be any reason like you have purchased a new apartment or got the best job offer. For this purpose, you may require the services of the best providers of car transportation services in Mohali. It is important that you must not hire a car relocation service provider just because it is offering a cheap shifting package. Hire a reliable moving company that has not only got an excellent reputation in the market but also move the car with minimum hassle. MoveMyCar connects you with the verified Mohali car transport companies instantly who ensure that your vehicle is relocated to your desired location in a damage-free and timely manner.
Top Points for Smooth and Stress-Free Car Shifting Services in Mohali
If you are planning to relocate your vehicle by going for the providers of car carrier services in Mohali, then here are some of the prominent points that you must know at the time of moving with the car moving service providers:
Do Not Get Attracted by Cheap Package: It is important to understand that if a car shifting company in Mohali is offering a cheap package, then it will also shift the vehicle damage-free also. It always makes great sense to go through the testimonials of past clients to ascertain the service quality of the car transport company in Mohali. You must not forget to compare the cost of transporting the car and make an informed decision.
Be Extra Cautious: Just because you have hired the providers of car shipping services in Mohali, you can just sit and relax. You must be extra vigilant by keeping track of the car to ensure that it is packed in the right manner by the team members of the car shifting company and transported to the new destination damage-free.
Wash the Car Properly: It is extremely important that you make it a point to pre-wash your car before the providers of the vehicle transport services in Mohali arrive at your doorstep. Pre-washing the car will ensure that all the dust particles have been removed and there are no scratches.
What are the Charges for Car Transportation Services in Mohali?
Car Shifting Charges in Mohali According to Distance:
| | | | | |
| --- | --- | --- | --- | --- |
| Service Type | Up to 400 Km | 400 – 900 Km | 800 – 1300 Km | 1300 – 1900 Km |
| Hatchback Car Carrier Price | 3,000 - 5,000 | 4,000 - 7,000 | 5,000 - 9,000 | 6,000 - 10,000 |
| Sedan Car Carrier Price | 7,000 - 12,000 | 12,000 – 17,000 | 15,000 - 20,000 | 20,000 - 25,000 |
| SUV Car Carrier Price | 13,000 - 17,000 | 17,000 - 22,000 | 20,000 - 25,000 | 25,000 - 29,000 |
| Luxury Car Carrier Price | 18,000 - 23,000 | 23,000 - 26,000 | 25,000 - 30,000 | 30,000 - 35,000 |
| Sports Car Carrier Price | 20,000 - 25,000 | 25,000 - 28,000 | 26,000 - 31,000 | 31,000 - 36,000 |

Experience Hassle Free Car Transportation in Mohali With MoveMyCar
Do you need to move your car in Mohali but aren't aware where to look for reputable car transporters? There is no need to look any further than MoveMyCar, a reputable online marketplace that connects you with dependable providers of car transportation in Mohali. MoveMyCar is your go-to option for a hassle-free car relocation experience because of a dedication to client satisfaction and a large network of knowledgeable car movers.
Large Network of Experienced and Verified vehicle Transporters: MoveMyCar has established an extensive network of knowledgeable and trusted vehicle transporters in Mohali. To assure their dependability and reputation, every service provider must pass a stringent screening procedure. By deciding on MoveMyCar, you have access to a large network of dependable movers, ensuring the safe and secure movement of your car.
Transparent and Competitive Pricing: The providers of car transporter in Mohali are committed to provide its clients fair and affordable prices. Through their platform, you may request quotes from various auto transporters, who will then respond with a variety of alternatives and prices. This enables you to compare your options and select the one that best fits your needs and financial situation.
Quality Assurance: Customer satisfaction and high-quality service are priorities at MoveMyCar. They collaborate closely with their network of auto transporters to uphold high levels of service. MoveMyCar guarantees that your vehicle is treated with the utmost care and transported to the location in perfect condition by collaborating with reputable professionals.
Comprehensive Tracking and Support: MoveMyCar is aware of how crucial it is to know how your car transportation is going. The providers of car courier service in Mohali offer a thorough tracking system that enables you to keep track of the condition of your car as you travel. If you have any questions or issues, their devoted customer service team is ready to help and will take care of your needs as soon as possible.
Insurance Coverage: MoveMyCar makes sure that their associated car transporters provide sufficient insurance coverage for your vehicle during transportation in order to give you peace of mind. This insurance covers any unanticipated damages that might happen to your car while it's being transported. It is important that you must also enquire about the car shipping cost in Mohali to ensure you have a required budget.
For those looking to hire car transporters in Mohali, MoveMyCar stands out as a reliable internet resource. The service providers guarantee a simple and secure car shipping process thanks to their wide network of approved transporters, open pricing, dedication to quality, thorough tracking, and insurance coverage. Choose MoveMyCar for dependable car parcel in Mohali and ship your car with assurance.

MoveMyCar- Your Ideal Car Transport Partner in Mohali
Hence, if you want to experience the trouble-free car or bike transport services in Mohali, then you are just required to fill up a short and simple form on MoveMyCar, get connected by the service providers instantly, and have a stress-free car moving experience.