Get the best Car Transport Services in Indore with MoveMyCar - India's most trusted aggregator!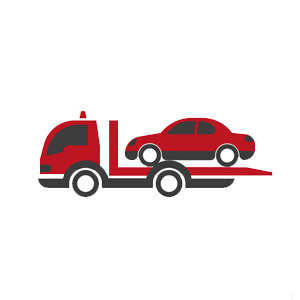 Indore, the cleanest city in India, is also well-regarded for its rich culture, tradition, flavorful food, and of course, traffic jams. Indore public transportation is good, but having a personal two-wheeler is the best way to deal with the city's traffic chaos. So, if you are shifting to Indore, get your bike/scooty along. MoveMyCar, with 6122+ certified Car transport members, 190216+ happy customers, and 1000+ daily visiting customers, is India's leading aggregator and has been serving customers for 10+ years. It connects you with prominent car and bike transportation service providers Indore in order to make your bike/car shipping experience as seamless as possible.
3 reasons for booking professional motor Car transport services in Indore -
For safety - DIY Car transport is risky. Many uncertainties are associated with a DIY move, like meeting an accident, loot, death, etc. And if safety matters to you, you must book professional service providers to ship your two or four-wheeler. Moreover, moving professionals provide insurance coverage to protect your bike/scooty against any catastrophe and safeguard your move.
For convenience - A DIY move is tiring. If you don't want to stress yourself, you should avail professional Vehicle shifting services in Indore. Professionals provide pick and drop facilities under their D2D (Door-to-door) services, under which they pick your two-wheeler from your doorstep and deliver that to the designated location on time.
For affordability - DIY moving is pricey. Many direct and indirect costs are associated with a DIY move. On the contrary, professional two-wheeler moving services in Indore are an affordable, safe, and better option. So, if money matters to you, opt for professional bike/car shifting services without a second thought.
5 reasons for booking Car shifting services in Indore through us -
Verified partners - We have been partnered with certified and trustable service providers. We pre-verify their KYC documents: PAN Card, Aadhar Card, and certificate of incorporation to provide our customers with top-notch moving services.
Free quotes under one roof - Through us, you can get the 'First Four Free Quotes' for bike transport in Indore instantly just by listing your requirements and details with us.
Dashboard for actionable insights - You can check rating and review performance of our associated partners through our dashboard feature. These actionable insights will help you in concrete decision-making.
24/7 Customer support - You can reach out to us whenever you seek our help, irrespective of time and day. Our customer care support executives are always available to assist you.
Highest quality services under one roof - Through us, you can obtain the best quality moving services instantly at reasonable prices under one roof. So if you want to get the highest quality moving services at the best prices with a click of one button, choose us to find your Car moving partner.
Happy to help! For any further queries, please feel free to reach out to us on our toll-free number 1800-102-9655.