Relocate your Car with Car Transport Services in Guwahati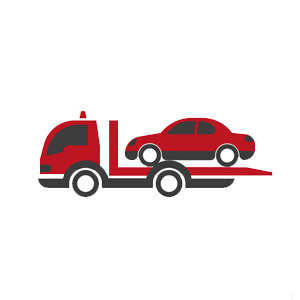 It's time not to worry but to relocate your car safely. But the question is whom to trust? There is a risk of damage, scratches and theft of your assets during car transport in Guwahati. That's why you are afraid while choosing the service and are not able to make a decision. But what's the point of worrying? when there is MoveMyCar to handle all your shifting needs.
Guwahati is one of the famous cities of Assam and North East India, rich in culture and temples. The city has wide roads, highways and nearby railway station, which will facilitate safe relocation either by road or by rail. Wait, what does it mean? This means that you have the flexibility to choose car carrier services in Guwahati as the better option at your convenience.
Distance wise car transport charges in Guwahati:
| | | | | |
| --- | --- | --- | --- | --- |
| Service Type | Up to 400 Km | 400 – 900 Km | 800 – 1300 Km | 1300 – 1900 Km |
| Hatchback Car Carrier Price | 3,300 - 5,000 | 4,200 - 7,000 | 5,000 - 9,200 | 6,000 - 10,000 |
| Sedan Car Carrier Price | 7,300 - 12,000 | 12,300 – 17,000 | 15,000 - 20,000 | 20,300 - 25,000 |
| SUV Car Carrier Price | 13,200 - 17,000 | 17,000 - 22,000 | 20,000 - 25,000 | 25,000 - 29,000 |
| Luxury Car Carrier Price | 18,100 - 23,000 | 23,000 - 26,000 | 25,000 - 30,000 | 30,000 - 35,000 |
| Sports Car Carrier Price | 20,000 - 25,000 | 25,200 - 28,000 | 26,000 - 31,000 | 31,000 - 36,000 |

Why should I hire a car shifting service in Guwahati?
Everyone loves their car and the safety of the car due to their emotions connected with it and maybe due to the investment they made. Here below are the reasons to hire car shipping services in Guwahati that will help you make your decision-
Safety of your vehicle
Peaceful and reliable relocation of your car
Save your time and provide you time efficiency
Reduces extra cost of labour and transportation
These are the general advantages of hiring car transport companies in Guwahati and along with these, some hidden benefits like peace of mind and affordable car transport charges in Guwahati are also there.
How to make a checklist for car shifting
Creating a checklist for car shifting can help you stay organized and ensure a smooth and hassle-free relocation. Here's a simple guide to help you make a checklist:
Start by researching and selecting a reputable car transporter in Guwahati. Contact them well in advance to schedule your car shifting. This ensures availability and allows you to plan other aspects of your move accordingly.
Inform your car insurance provider about the upcoming relocation and inquire about coverage during transportation. Obtain the necessary documents or insurance certificates required by the car transport service.
Thoroughly clean your car inside and out before the move. Take detailed photographs of its current condition from various angles. This documentation will be useful for insurance claims in case of any damage during transportation.
Transporting personal items in the car during car courier service in Guwahati is generally discouraged and may not be covered by insurance.
Keep the fuel level in your car to a minimum, preferably less than a quarter tank. Ensure that the battery is fully charged to avoid any issues during loading or unloading.
Communicate any specific requirements or instructions to the car parcel services in Guwahati. This includes delivery preferences, contact information, and any restrictions at the destination.
There can be multiple reasons behind the relocation of the car or hiring bike transport services in Guwahati, it could be due to your job relocation, shifting to another state and another location with your family, or maybe giving your car to another person. Whatever it may be, MoveMyCar is here to serve you the best. Reach us in case of queries through our Toll- Free number 1800-102-9655.