Moving your Four-Wheeler with Car Transport Services in Goregaon by MoveMyCar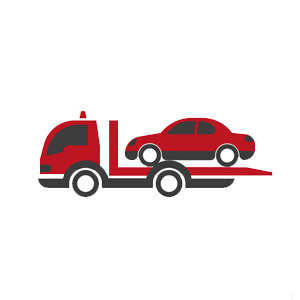 Goregaon is one of the known locations in Mumbai, and you will find people moving and frequently shifting back and forth. Some move for work and some for other personal reasons, But shifting all your belongings is the single commonality. Numerous car carrier services in Goregaon provide comprehensive vehicle transportation services, but it might be difficult to know which car transporters in your area can be trusted. Without thoroughly checking their credentials, level of service, and most importantly, the prices and charges of vehicle carrier firms, you can't just trust any Car transport services in Goregaon you choose.
However, MoveMyCar can make your task much easier and less complex. The essence of this process with us at MoveMyCar in Car Shifting in Goregaon, understand your issues and have tried to simplify the complications involved with vehicle shipping and the car transport process. The best automobile delivery and transport facility services are provided by us at competitive prices. We also offer prompt services for car transport and car carriers.
Why MoveMyCar for Car Shifting in Goregaon
There are many reasons that make us the biggest name in the vehicle shifting industry for the following reasons.
Customized Service: Customised services are one of the advantages of moving with movemycar's service provider. This means you can hire the service, particularly as per your requirements such as the type of carrier, size of the moving vehicle, and delivery speed.
Fast Delivery: this is among the top reasons why a lot of people prefer MoveMyCar for Car carrier service in Goregaon. You can ask the service provider for the estimated time required for shifting your car from the source location to the destination.
Insurance Safety: What could be better than moving your car with an Insurance facility. Therefore, we provide an option to cover your vehicle under the insurance policy while it is getting shifted from one location to another.
The Cost of Car Shipping services in Goregaon
The cost of shifting plays an important role during the whole transit process. So, if we talk about Car shipping charges in Goregaon, that are within your pocket's reach. The prices of car shifting in Mumbai starts from INR 4500 and goes up to INR 25,000 onwards. The actual quotes are shared by the service provider. The final price is the outcome of various outcomes such as the distance between the locations, the value of the car and other add-on services. MoveMyCar is one of the platforms popular for their fair prices on the service.
Table of Car Transport Charges in Goregaon :
| | | | | |
| --- | --- | --- | --- | --- |
| Service Type | Up to 400 Km | 400 – 900 Km | 800 – 1300 Km | 1300 – 1900 Km |
| Hatchback Car Carrier Price | 3,000 - 5,000 | 4,000 - 7,000 | 5,000 - 9,600 | 6,000 - 10,000 |
| Sedan Car Carrier Price | 7,000 - 12,000 | 12,000 – 17,500 | 15,500 - 20,000 | 20,600 - 25,000 |
| SUV Car Carrier Price | 13,000 - 17,500 | 17,000 - 22,500 | 20,000 - 25,000 | 25,000 - 29,400 |
| Luxury Car Carrier Price | 18,000 - 23,000 | 23,000 - 26,000 | 24,000 - 30,500 | 30,000 - 35,000 |
| Sports Car Carrier Price | 20,000 - 25,000 | 25,000 - 28,000 | 26,000 - 31,000 | 31,000 - 36,000 |
Get Connected with MoveMyCar for Car Transportation
So, if you have any requirements related to car or Bike packers and movers in Goregaon, Approaching MoveMyCar would be the smartest choice. You can either contact us through our toll-free number i.e, 1800-102-9655 or fill out the contact details forms. Once you contact us, our team will share up to 4 free quotes for the service, out of that you can choose ideally.