Hiring Car Transportation Services in Gandhidham through MoveMyCar For Damage Free Shifting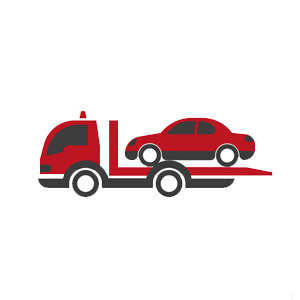 Are you planning to relocate to or from Gandhidham and looking for a reliable car shifting service? MoveMyCar is here to assist you with seamless and hassle-free car transportation services in Gandhidham. We connect you with the top car shifting companies having years of experience in the industry, they understand the importance of your vehicle and ensure its safe and secure transportation to your desired location. Whether you are moving within Gandhidham or to another city, their dedicated team of professionals are committed to providing efficient and reliable car transportation services.
Car Shifting Charges in Gandhidham:
| | | | | |
| --- | --- | --- | --- | --- |
| Service Type | Up to 400 Km | 400 – 900 Km | 800 – 1300 Km | 1300 – 1900 Km |
| Hatchback Car Carrier Price | 3,000 - 5,200 | 4,000 - 7,000 | 5,000 - 9,000 | 6,000 - 10,000 |
| Sedan Car Carrier Price | 7,000 - 12,500 | 12,000 – 17,500 | 15,000 - 20,000 | 20,000 - 25,000 |
| SUV Car Carrier Price | 13,000 - 17,000 | 17,000 - 22,000 | 20,000 - 25,000 | 25,000 - 29,000 |
| Luxury Car Carrier Price | 18,000 - 23,400 | 23,000 - 26,000 | 25,000 - 30,300 | 30,000 - 35,000 |
| Sports Car Carrier Price | 20,000 - 25,000 | 25,000 - 28,000 | 26,000 - 31,000 | 31,000 - 36,000 |
Why Choose MoveMyCar for Car Transportation in Gandhidham?
Safe and Secure Transportation: The car shifting service providers associated with MoveMyCar, prioritize the safety of your vehicle during transportation. Their experienced team uses the latest techniques and equipment to ensure secure loading, unloading, and transportation of your car. They have skilled drivers who have expertise in handling different types of vehicles, ensuring that your car reaches its destination in the same condition as it was handed over to them.
Wide Network of Transporters: The car movers and packers in Gandhidham have a vast network of trusted transporters in Gandhidham. Their extensive network enables them to offer reliable and timely car transportation services to various destinations across India. We carefully list service providers based on their track record, experience, and quality of service, ensuring a smooth and efficient transportation process.
Competitive Pricing: We understand that pricing is an important factor when it comes to car transportation services. At MoveMyCar, the providers of car transport service in Ahmedabad associated with us offer competitive pricing without compromising on the quality of service. Their transparent pricing policy ensures that you receive value for your money. They provide a detailed cost breakdown, eliminating any hidden charges and providing you with a clear understanding of the expenses involved.
Insurance Coverage: The relocation service providers offer insurance coverage for your vehicle (both bike and car) during transportation. They offer comprehensive insurance options for the car and bike transport service in Gandhidham. An insurance that protects your car against any unforeseen events or damages that may occur during shifting. This gives you peace of mind knowing that your vehicle is safeguarded throughout the transportation process.
Customer Support: The Gandhidham shifting companies believe in providing excellent customer support throughout your car moving process. Their dedicated customer service team is available to address any queries or concerns you may have. They keep you updated on the progress of your car transportation and ensure a seamless communication process, ensuring a stress-free experience.
So, if you are planning to transport your car from Gandhidham to the new location, then just fill up a short form on MoveMyCar. You will be instantly connected to the top relocation service providers. You may compare the charges and hire the right one according to your budget.