Forget the Delays: Hire Car Movers and Packers in Chennai Within Seconds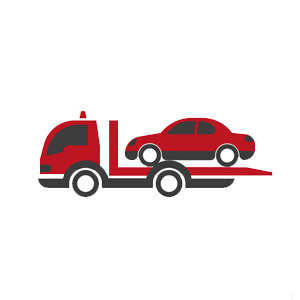 A metropolis city is widely known for its cultural heritage and natural beauty- Chennai blends these two bizarre aspects. It attracts tourists from all over the world to its stunning beaches and ancient temples. In contrast, inviting corporate nazis to explore and fly high in their career field too.
Hence, because of such weird availability, the city is also quite popular in the transport industry. People are frequently looking for vehicle movers, home shifting experts, or stuff transporters for long distances. But as data shows, people under the city usually find delays in getting confirmed deals with Car Packers and Movers in Chennai. This is where MoveMyCar sparkles a hopeful light.
Get Confirmed Deals from Car Movers in Chennai with MoveMyCar
The former Madras is now known as Chennai, with a new name that ignites a great crowd and a new rise in the service fields. Now, there is a great demand for car movers in Chennai, and very few platforms are available that provide genuine services. Here, MoveMyCar understands this problem and its necessity. It lets solve numerous issues like:
Condense the Hiring Time
For years the moving industry has been crawling at the same speed and MoveMyCar really hates that dilemma. Hence, it reduces the time-consuming things while hiring vehicle movers. Through MoveMyCar one can confirm their deals with Minutes.
Reduce Fraud Cases
Wherever industry demands rise, there rise in fraud or fake cases. The same has been seen in the transportation industry. Thus, we employ a separate column of experts who just work to verify the Car Moving services in Chennai. We ensure there has not been a single causality that can be foretaken under our platform.
Omit the Exhausted Hiring
People have to wander throughout the streets for long periods of time to find a single working professional based on fulfilling their budget and other requirements. With our platform, one can have access to all movers near their locality on smartphones.
Remove Fixed Price Tags
The biggest issue that corners people is the heavy and fixed price tags of Movers. People usually fade up by looking at such a rate without negotiation availability. MoveMyCar provides you multiple quotes to compare from and you are even free to negotiate with the vendors and let them agree to your prices.
MoveMyCar is Revolutionizing the Moving Industry
Our platform is not just working to provide casual vendor connective services. We are soaking our breaths in the moving industry such that in the upcoming decade, one can shift their vehicles and any belongings just from thought.
Our leading partners imply that the team works in a constant mode such that we never have any queries or demand rises from our customers. This is the reason we made our platform so easily accessible and controlled, that one book a car Transportation in Chennai in no time.