Hire the best Car Transport in Bharuch for moving your Four-Wheeler through MoveMyCar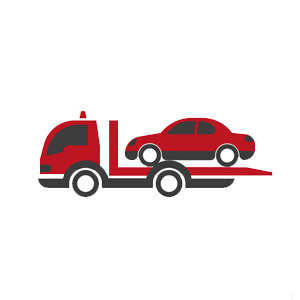 In these modern times, migrating to a new city, state or even country for study and work opportunities is not an unusual affair. However, it is not as easy a task as it may sound. Shifting all your belonging, movable assets, and the vehicle is a daunting task. Unlike earlier, now you are more confused and stressed about transporting your four-wheeler to the new city.
If you live in Bharuch and in the same situation, then you can drop your worries to some extent. Car Transport in Bharuch can provide you with vital support in relocating your car to the destination city. There are many car transporters in the city who can help you with your needs. If you have tried a bit or are not confident to trust any random service provider, well, in that case, you can take valuable assistance from MoveMyCar a leading online platform for car moving solutions.
Charges of Car Transport Services in Bharuch:
Cost of car transport in Bharuch is determined by factors such as the distance to be covered during transportation and the type of car being transported. Other variables, including the transport route, the method of transport (open or enclosed), and any additional services or specific requests, can also impact the overall cost. The average car transportation charges in Bharuch is around Rs 7,000 - 22,000 for a distance of 900 kms and Rs 10,000 - 35,000 for a distance of 1900 kms.
Car Shifting Charges in Bharuch According to Distance:
| | | | | |
| --- | --- | --- | --- | --- |
| Service Type | Up to 400 Km | 400 – 900 Km | 800 – 1300 Km | 1300 – 1900 Km |
| Hatchback Car Carrier Price | 3,000 - 5,500 | 4,000 - 7,000 | 5,000 - 9,000 | 6,000 - 10,000 |
| Sedan Car Carrier Price | 7,000 - 12,000 | 12,000 – 17,000 | 15,000 - 20,000 | 20,000 - 25,000 |
| SUV Car Carrier Price | 13,000 - 17,500 | 17,000 - 22,000 | 20,000 - 25,300 | 25,000 - 29,000 |
| Luxury Car Carrier Price | 18,000 - 23,000 | 23,000 - 26,300 | 25,000 - 30,000 | 30,000 - 35,000 |
| Sports Car Carrier Price | 20,000 - 25,000 | 25,000 - 28,000 | 26,000 - 31,200 | 31,000 - 36,000 |
Well, the cost of moving a car from a source city to a destination city is dependent on several factors.
Location: the very initial parameter is the distance between the source and destination locations. The more the distance between cities, the higher the price. Besides the distance, some cities are great bases for transporting facilities.

Size of Car: Shipping larger, heavy vehicles is more expensive than shipping smaller, sedan-style vehicles. Additionally, the cost will increase if modifications like a raised or lowered suspension make loading and transporting more difficult.

Mode of Transportation: Mode of transportation doesn't only mean the carrier but also things such as open or enclosed carrier, doorstep facility or terminal to the terminal facility. All of these parameters play a key role in deciding the cost of transportation.

Delivery Time: if you are flexible with the delivery timings then this can definitely save you a lot of money. The cost of service will increase based on how quickly and precisely the delivery schedule constraints must be met.

Season: lastly, the season or time of the year is also a determining factor for Car shifting charges in Bharuch.
Which Transport Company in Bharuch is best for you to transport your car
Well, this might be a tricky as well as challenging question to answer. Choosing the right Car transport companies in Bharuch out of a pool is a bit tricky task. If you are still confused, you can take help from MoveMyCar (MMC) for the reliable and genuine support. We have multiple verified car movers on our portal. But before finalising any company, Make sure you understand what you're paying for before you sign anything. Look for a company that offers a price guarantee or is honest about any hidden fees. Hidden prices, such as delivery fees and additional gasoline costs, are typical among movings companies. Additionally, The cheapest prices are frequently not the finest offers. Along with cars, you can also hire Bike packers and Movers in Bharuch for two-wheeler moving.
Some Easy yet Effective Tips When Moving your Car with Movers
While you are planning to shift your car to a different city; some go-to tips might help you while Car shipping services in Bharuch easier the process. Here are some of these.
Compare Quotes: Comparing quotes is one of the easiest things you can do to grab an effective deal. Comparing quotes will also help you with assuming the average cost of car transportation.

Take Insurance Cover: Before your shipper picks up your vehicle, be sure you understand what is covered in the policy, regardless of whether you utilise the shipping company's standard insurance, purchase additional protection from them, or offer your own insurance.

Open Or Enclosed Carrier: Another factor is whether to hire an open carrer or an enclosed carrer for car carriers in Bharuch. If you feel to provide more protection to your vehicle then an enclosed carrer is the ideal option.

Check Reviews: Review checking is one of the smartest ways for making the ideal choice for service providers. You can check the feedback of previous clients associated with the mover.