Hire Top Car Transport in Ahmednagar From MoveMyCar and Save Money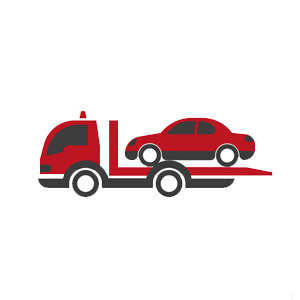 It cannot be denied that the cars prove to be the best traveling companions. The use of a personal automobile allows you freedom, privacy, and safety while also saving time. Having a personal vehicle like a car or bike is thus absolutely necessary for commuting throughout India, not just in Pune. Therefore, if you are moving from Pune to another location and want to bring your car with you so you can keep enjoying pleasant drives, think about contacting MoveMyCar to find and hire the top providers of car transport in Ahmednagar. As one of the top online platforms in India for verified and reliable vehicle shifting companies, MoveMyCar is dedicated to helping customers find the best car relocation service in Ahmednagar near your location according to their requirement and budget.
Prominent Factors That Affect The Charges of Ahmednagar Car Transport Companies
The cost of car shipping service in Pune depends on a number of factors, including the distance traveled, the type and size of the vehicle being transported, the time required for delivery, the carrier's choice of trailer (open or closed), transit insurance, the quantity of laborers needed, etc. For up to 1000 km, the standard bike and car shifting rates in Ahmednagar are around Rs 2000–Rs 12000 and Rs 4000–Rs 60000, respectively.
Cost of Car Transport in Ahmednagar :
| | | | | |
| --- | --- | --- | --- | --- |
| Service Type | Up to 400 Km | 400 – 900 Km | 800 – 1300 Km | 1300 – 1900 Km |
| Hatchback Car Carrier Price | 3,000 - 5,000 | 4,500 - 7,000 | 5,000 - 9,500 | 6,000 - 10,000 |
| Sedan Car Carrier Price | 7,000 - 12,000 | 12,000 – 17,000 | 15,000 - 20,000 | 20,000 - 25,000 |
| SUV Car Carrier Price | 13,000 - 17,600 | 17,000 - 22,000 | 20,000 - 25,000 | 25,000 - 29,000 |
| Luxury Car Carrier Price | 18,000 - 23,000 | 23,000 - 26,000 | 24,500 - 30,000 | 30,000 - 35,000 |
| Sports Car Carrier Price | 20,500 - 25,000 | 25,000 - 28,000 | 26,000 - 31,000 | 31,000 - 36,000 |
Guidelines for Reducing the Cost of Car Transport Services in Ahmednagar
Compare Car Shifting Companies: As soon as you share your information with MoveMyCar, you will receive a number of quotations for car shipping in Ahmednagar. For pricing comparison, carefully compare the quotes. To increase your negotiating power, speak with service providers whose rates and offerings most closely match your requirements. Let them know about the other lower quotations you have received.
Door-to-Door Relocation Services: In comparison to roads, Indian Railways is a far more dependable, safe, quick, and inexpensive form of transportation. Excellent door-to-door car relocation services by rail are provided by a number of car transport service providers in Ahmednagar associated with us. So why are you still waiting? Fill the form today and get connected with the providers of car and bike transport in Ahmednagar instantly.
Avoiding Busy Hours: To save money on car shifting, think about scheduling Ahmednagar car moving services during the week rather than on weekends and holidays. It is important to know in advance about the car shifting price in Ahmednagar to avoid last minute inconvenience.
Select the Best Car Containers: Despite the fact that enclosed vehicle containers are the best since they shield a car from the elements, including inclement weather, accidents, and theft, open trailers are more cost-effective. So, instead of transporting your car with an enclosed trailer, think about doing so if you're moving a short distance and want to save money.
Exclusive Offerings for Hassle Free Car Shifting in Ahmednagar
Licensed car transport companies in Ahmednagar.
Excellent Opportunity to Save Up to 25%
Free and instant quotes
Round the clock customer support
The Top Car Shipping in Ahmednagar Are Just A Click Away!
To hire the top experts for bike and car shipping services in Ahmednagar, call 1800-102-9655 (Toll-free) or submit your needs by filling out the estimate request form available on our website.