2022 is finally here! Although its start was not the kind that one would wish for, experts predict it as the year of consolidation for India. Since Indians have started accepting and settling with the new normal, logistics experts are gearing up to forecast the rest of the months that will define 2022, dominate headlines and help shape the moving landscape. Here are our 7 trends to watch out for in the moving industry in 2022.
1.The continuing rise of automation
The Indian moving industry has been a labor-intensive industry for a long time. However, after the pandemic hit us, significant machine-driven automation has happened in the industry. A surge in automated high-rack warehouses is one of its most important examples, but it will not be limited to just this. We are bound to see even more advancement in technology this year. Global retail companies like Amazon have already taken a step further by incorporating robotics into delivery services. Like other industries, automation benefits the moving industry by saving cost time, and energy used for repetitive tasks. It frees its human labor force and allows them to do much more crucial tasks.
2.Incorporation of cutting-edge technologies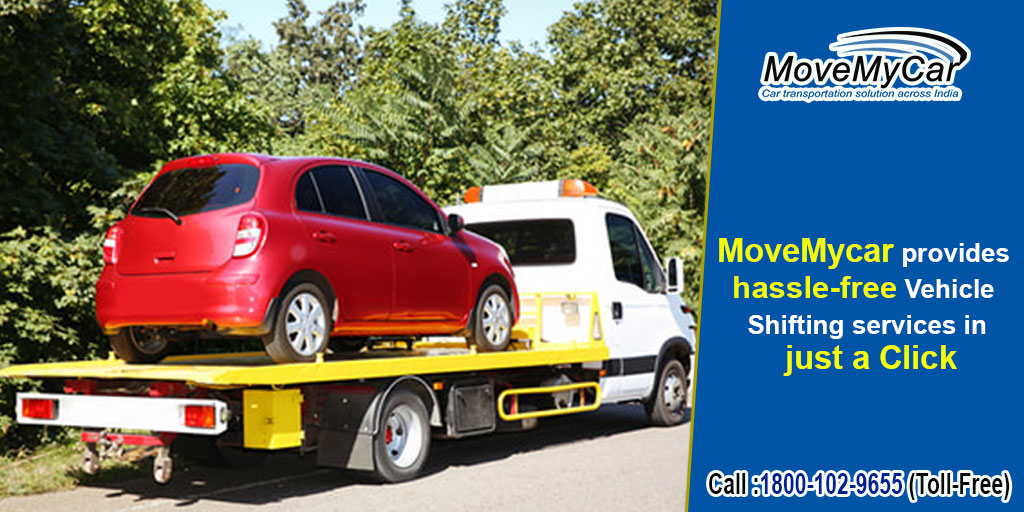 Whether it's booking home shifting or car transportation services in India, a relocator wishes to be in touch with its valuables. Here, GPS (Global Positioning System) comes into the picture and enables curious customers to track the transit. Indeed, this innovative addition to the moving process has increased the trust and value of the moving sector in the eyes of the consumers. Earlier, many people were duped by movers as there was zero transparency of the route, expenses, etc. Thanks to the advent of advancements in technology, customers are now kept away from such issues. Therefore, we will see the increasing incorporation of GPS innovations in 2022.
3.Growing demand for IoT & cloud computing
The IoT (Internet of Things) and Cloud Computing are the two latest trends that have revolutionized the industry and provided an upper hand to the supply-chain sector. IoT helps the industry get real-time analysis of the quality of the product, machine yields, performance, etc. From easy packing, planning to production and back-office operations, Cloud-based technology advancements allow the moving industry to improve reliability, facilitate scalability, reduce maintenance costs, improve security, etc. Since the data is saved and shared digitally, it can be easily accessible anytime from anywhere over an internet connection. Plus, it helps companies to collaborate from remote places with the help of collaborative tools and platforms. Therefore, it's safe to say: more investment will be seen in IoT and cloud computing.
4.AI and Chatbots
In the moving world, AI and chatbots have gained unprecedented popularity after the entry of the deadly virus. Packing and moving industries are opting for chatbots to provide their customers with round-the-clock assistance. The easy and human-friendly conversation design offers a greater level of proactive customer interaction. This technology acts as a representative of the brand and human service agents are able to manage and handle more complex inquiries. Increasing inclusion of AI and Chatbots will be seen in the moving industry in 2022 and beyond, thanks to their highly effective and beneficial nature.
5.Mobile Apps For Better Services
Revolution is the only constant! After 2020, moving companies started to evolve through every aspect for the purpose of surviving the pandemic and cut-throat competition. Many professionals who offer house and car/bike transportation services in India have already developed their booking apps for keeping things in an organized manner, allowing human power to make the customer experience better. Indeed, these apps are handy for both customers and companies. They simplify the entire moving process and help moving businesses streamline their operations with more clarity with some easy-to-apply steps. Such incorporations help businesses and companies to focus on their core operations. Moreover, apart from ease, it offers long-term economic benefits too. Hence, we will be witnessing further development, advancement, and use of mobile apps in 2022.
6.Single item & gift shipment
That time when packers and movers were associated with only shifting of items in bulk and A-Z household goods, is now gone. A customer can ship even a single item, be it electronic appliances or a piece of furniture (Bed, Sofa, Table, etc.) with the help of a moving company. Various professional moving companies have started delivering gift items as well. The time is not very far when more and more companies will have a strong foothold in shipping expensive and delicate goods, and the year 2022 will be the trendsetter for it.
7.On-time delivery
Delay in deliveries was one of the most prominent reasons for people to doubt the efficacy of packing and moving business for their shipment. However, the pandemic has changed the way the industry has been functioning. Irrespective of the size and type, there's a significant change that can be seen in the way the industry has evolved. Since almost every moving business is a registered entity, one can expect on-time, safe, and seamless delivery each time. Like other industries, on-time and fast shipment delivery in the business of moving will create a buzz in 2022. The firms which provide unique and fool-proof services to the customers will win & score in 2022.
Final Say
There will be several trends and futuristic innovations that will rise and shine in 2022. However, we can also say that these all are united by one word - TECHNOLOGY. Technology advancement continues to exceed expectations and reshape the future of moving in order to fulfill the multitude of needs of customers and offer them a hassle-free and smooth moving experience.